DOGS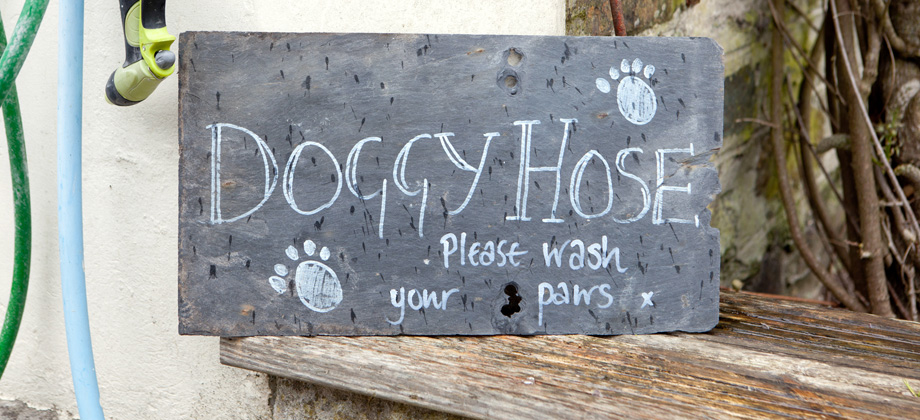 With 2 acres of fenced paddock adjacent to the barn, with stunning views of the Kensey Valley, Landrends provides the perfect space for dogs to let off steam and roam free, whilst you enjoy the beauty of the Cornish countryside. We love having dogs to stay (as do our children!), and they are as welcome as any other guest.
If you are planning on bringing your dog, please let us know when you book. Each of the apartments can take up to two dogs. However, we try our best to be flexible, and exceptions can sometimes be made. Please be aware that there is a charge of £20 per dog per week.
A few things to note about holidays with dogs at Landrends
Please bring your dog's basket with you and some towels to wipe their feet with (there is a hosepipe for washing your dog outside after muddy walks).
Dog blankets are provided, but we do ask that dogs do not sleep on the beds, and that blankets are placed on the sofas if your dog wants to curl up next to you.
We ask that dogs are not left on their own in your apartment for an extended period of time. Obviously, if your dog is used to being left, and you would like to go to the pub or the supermarket, this is absolutely fine. However, we cannot be held responsible for dogs if there are problems when you are out.
Obviously, please clean up any dog poo. There are small children roaming free at Landrends!
Some Cornish beaches welcome dogs all year round, while others have a seasonal dog ban from Easter-October. We have put this information, plus other things you may find useful, such as dog-friendly places to eat, in our information folder in your apartment.